Sëane - Grey Skin Fullset pink butterfly

The sale include :
• Fullset Sëane sold with special makeup
• Glass eyes of 8mm.
• socks (ob11 size)
• A dress (Fëdoll creation )
• A wig
• A certificate of authenticity.
• A box with pillows of protection
Payment by installments (Layaway):
You have the possibility of settling your order in 2,3 or 4 steps: see the conditions
Please read the terms of payment carefully.

Payment by installments (Layaway):
You have the possibility of settling your order in 2,3 or 4  steps: see the conditions
If you wish to pay for your order in installments, select the option from the menu. The option is not managed automatically by the shop, so it is treated manually.
For a payment by paypal, select the check option, indicate by message that you wish to pay by this means as well as the email address to be used for sending the invoice. A delay of 24h/72h maximum is necessary to process your request.

Pour un payment by bank transfer, an email will be sent on the date following the first payment. If the first payment was made on October 21, a message will be sent on November 21 for the second, December 21 for the third.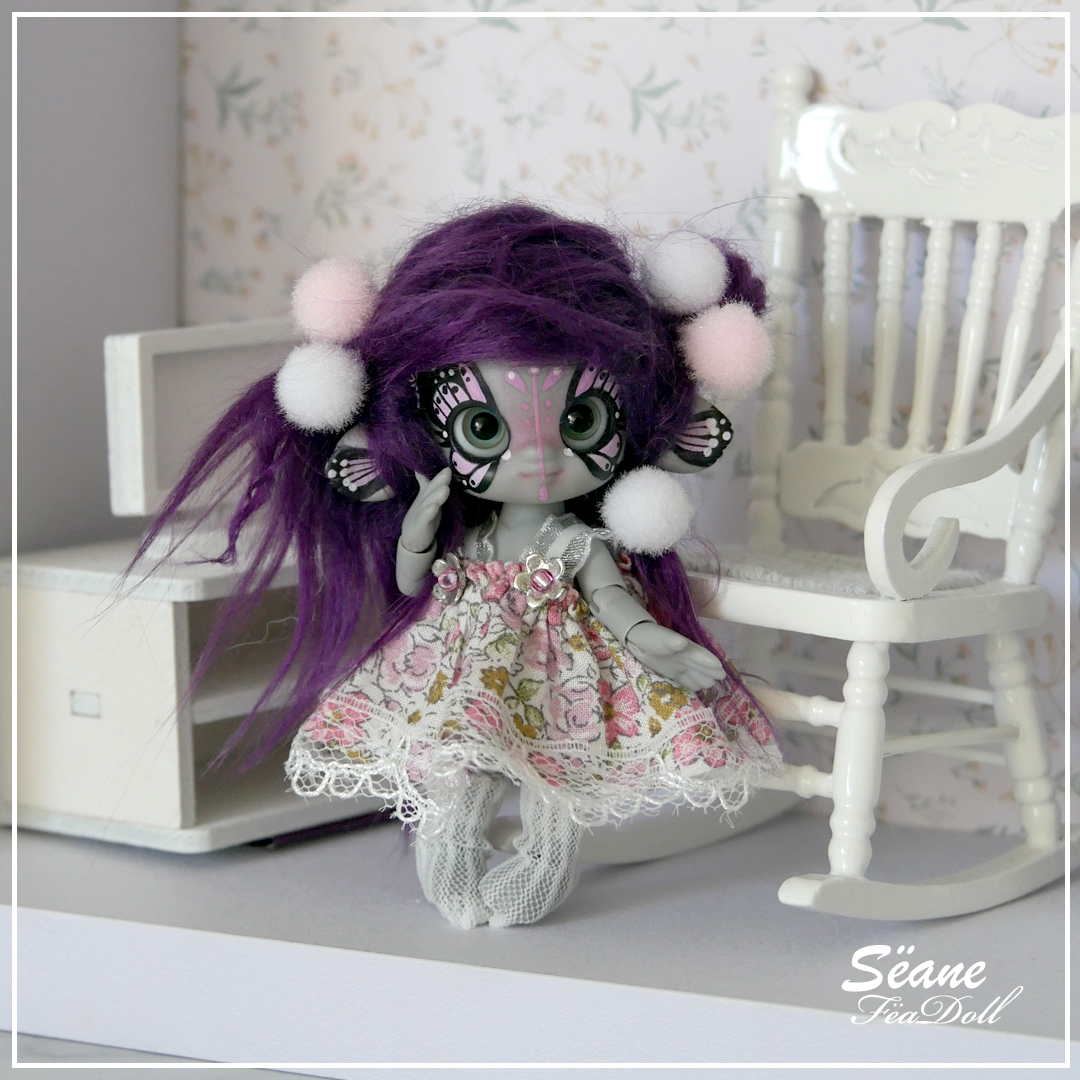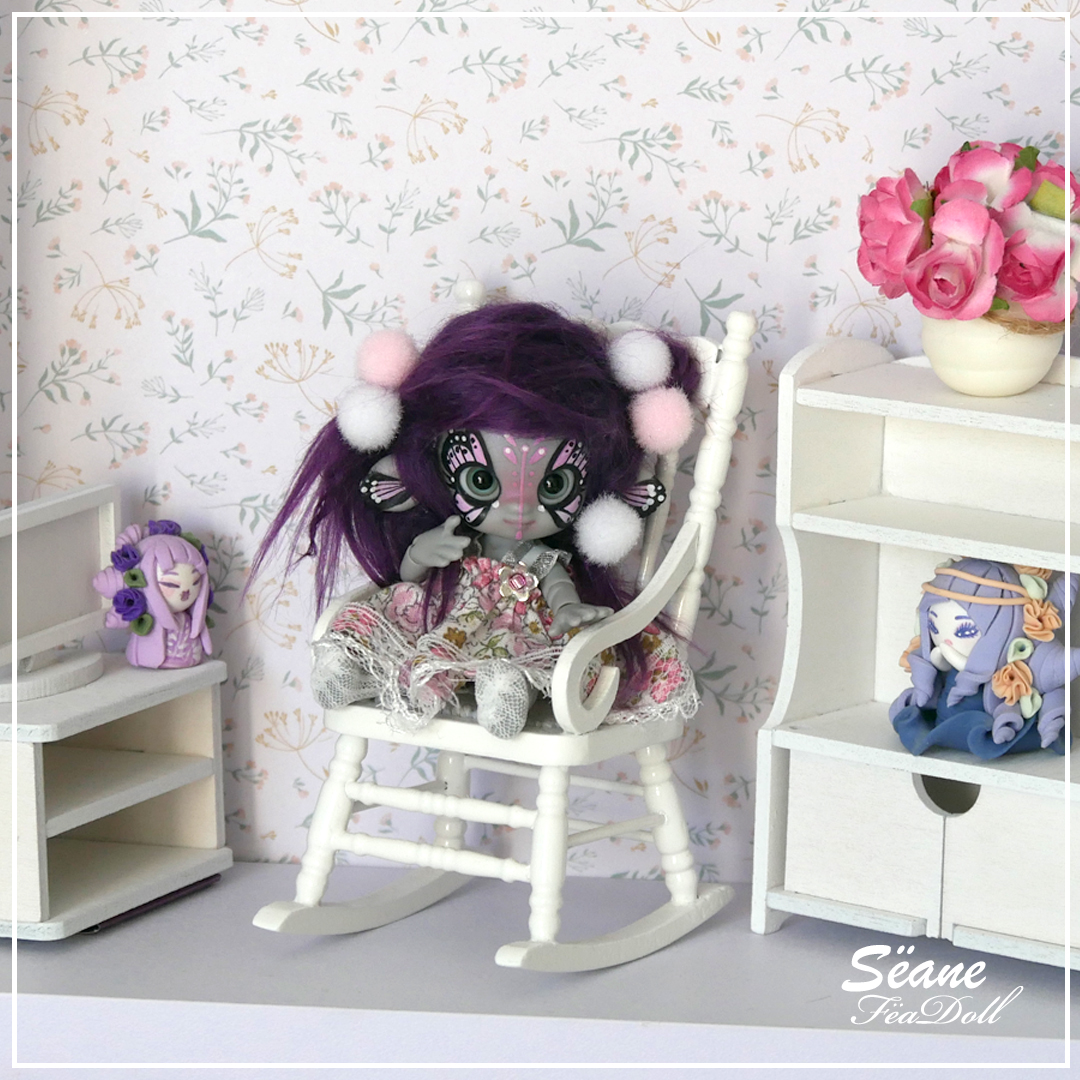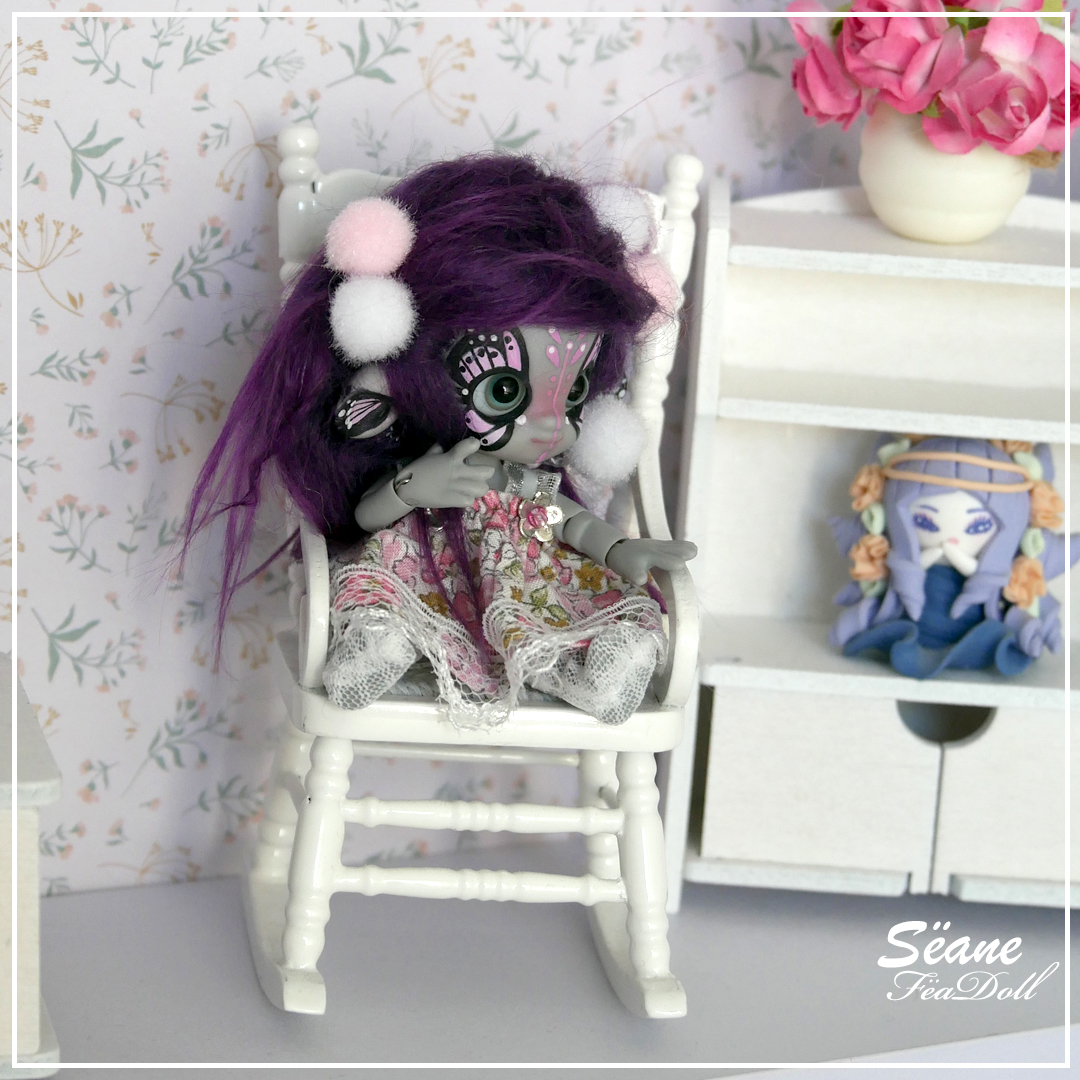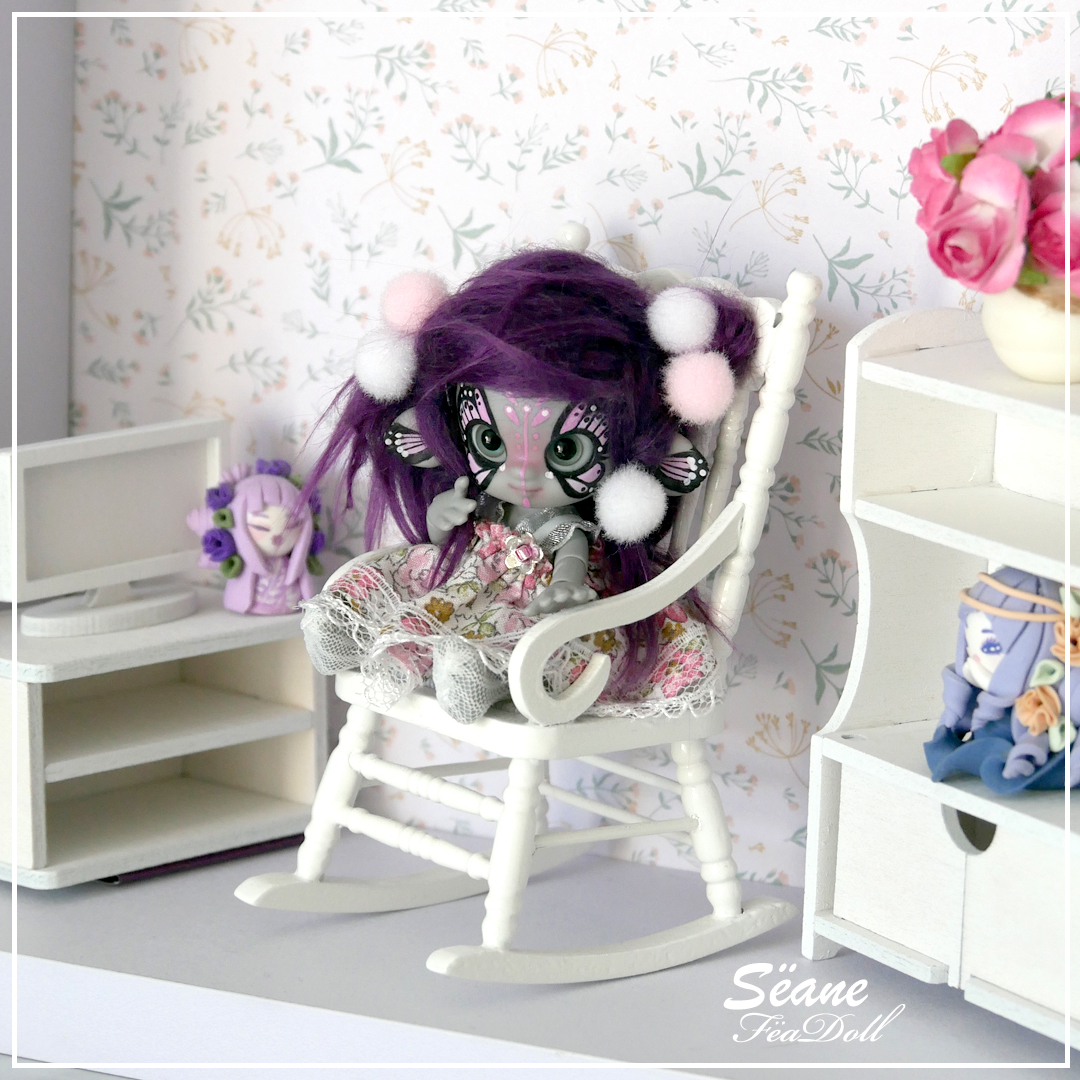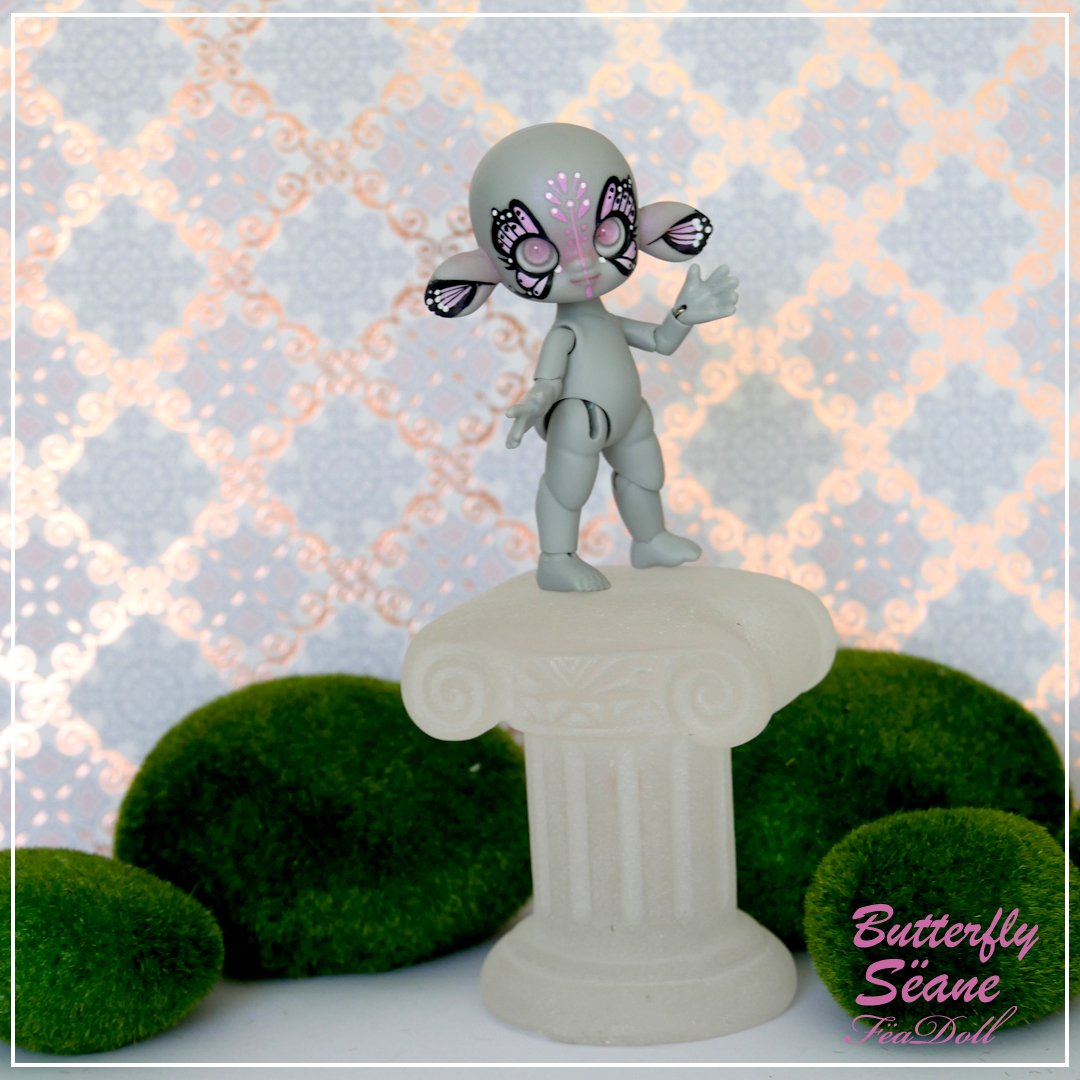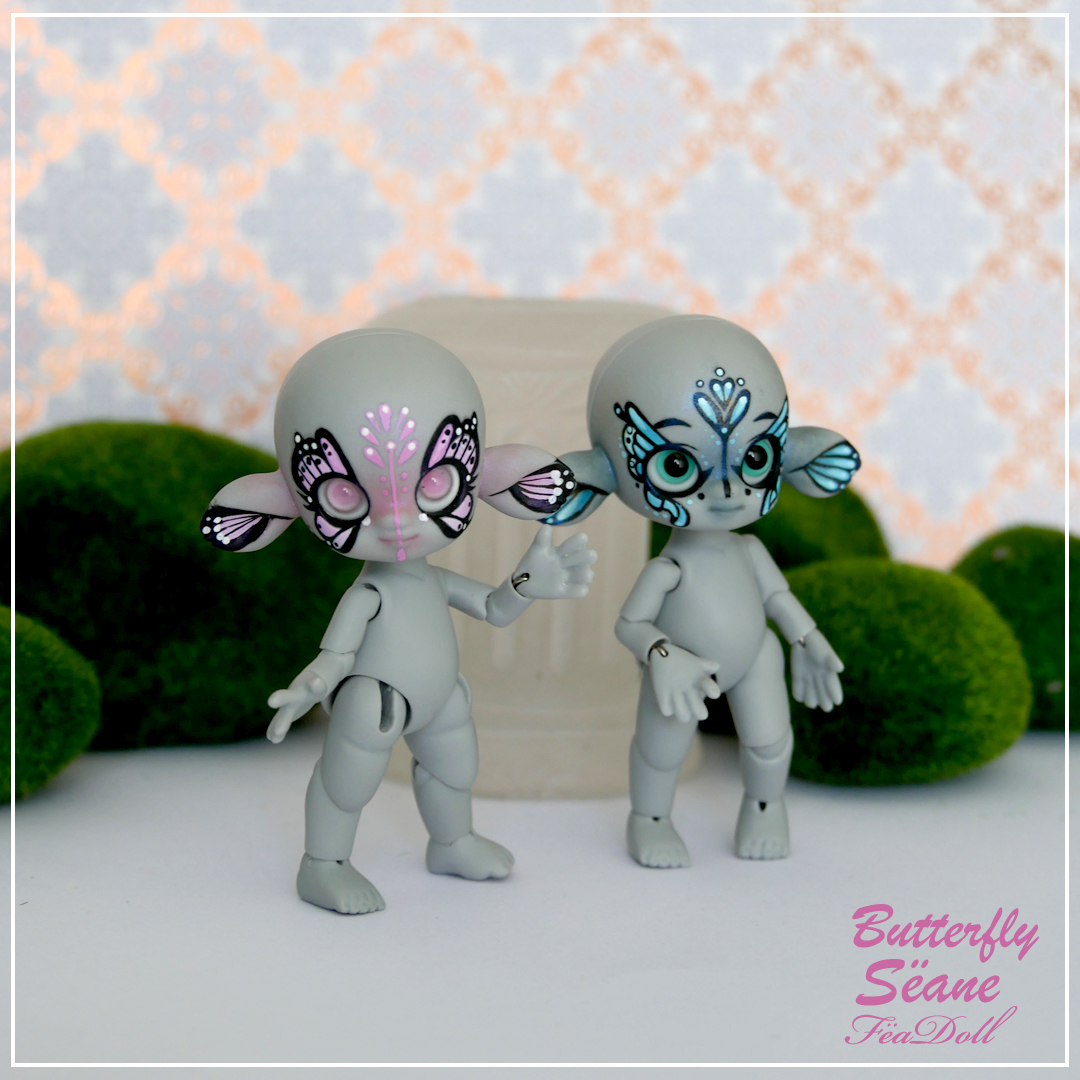 Maesurment :
Height : 8 cm (head included)
Girth of head  : 9,7 cm
Height of head : 2,7 cm
Girth of chest : 4,5 cm
Height of body : 2,5 cm
Hip measurement : 6,2 cm
Length of arm : 1,5 cm
Length of hand: 1,2 cms
Length of leg : 2 cm
Length of foot : 1,3 cm
Width of foot : 0,8 cm
Eyes Size  :  8 mm
Colors can be altered according to the parameters of your screen.