Reservation pre-ordered

From July 27th till August 17th 
Mimü Unicorn
 Purple skin, Blue Skin, Pink Skin
!!! BE CAREFUL procedure of reservation for pre-ordered one!!!
I propose a reservation system at first because the manufacturer imposes me a minimum of order. For this project of pre-ordered, 12 dolls must be reserved. If this number is reached your order will pass then in pre-ordered and your term of payment will be asked you according to your choices (in full paiment or layaway) and the mode (paypal, transfer or check for France only) at the end of the period of reservation. If this number is not reached, pre-ordered will not take place and your reservation will then be cancelled.
Procedure of reservation:

1-Select your color option
2-Select your option of payment
3-Add to cart
4-Proceed with order by choosing the option of payment by check
5-In comment to specify me your choice of method of payment (check for France, paypal, transfer)
6-to Wait for the e-mail of confirmation of reservation.

Dice that the quota of 12 dolls is reached, an e-mail will be sent to you to confirm the order. You will have then the possibility of settling your term in a row in the case this quotta is reached before the dâte term. Or wait for the end of the period of reservation to make it.
!!! Be careful, colors on photos medallions are an assembly according to the colors of the manufacturer, they can be slightly different on the editions in resin !!!

******
Mimü is a small doll 9,5 cms high in the round forms. She is declined in several characters. For this sale it is available Mimü Licorne in Purple Skin, Blue Skin, Pink Skin. She will be delivered complete with her horn, sanded and assembled without make-up.
Deadlines of manufacturing:
Deadline of manufacturing approximately 70-90 Working days from the end of the period of pre-ordered + 10 days with the option make-up
Payment by installments (Layaway):
You have the possibility of settling your order in 2 or 3 steps: see the conditions
The sale include :
• A doll Mimü completes (with her horn), assembled, without make-up, in the color of resin of your choice.
• glass eyes of 10 mm ( random color).
• A certificate of authenticity.
• A box with pillows of protection
Optional : 
• The make-up custom
If you wish to receive your doll with one face up, you can add the option in the drop-down menu planned for that purpose. Face-up realized will be made according to your directives.
This option allows you to choose your tints, to add elements simple as "tattoos" and include the customisation of horn.
The service asks for one lead times of 10 additional working days.

To acquaint with conditions of the service I invite you to read the index card Face-up
Right to withdraw:
The right to withdraw does not come into effect for the orders concerning the manufacturing of a product at the request of the customer. You cannot modify or cancel your order after reception of your payment.
* * Note: Any present element on photos (decorations, objects of decoration, clothes, wigs etc.) are not included in the sale. They are also not available optional.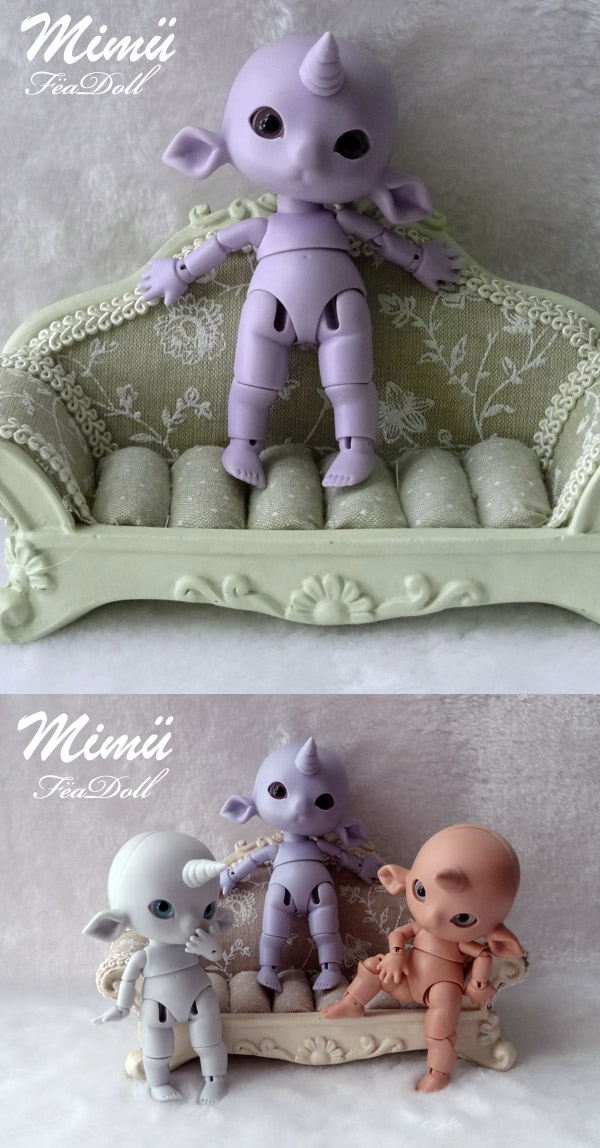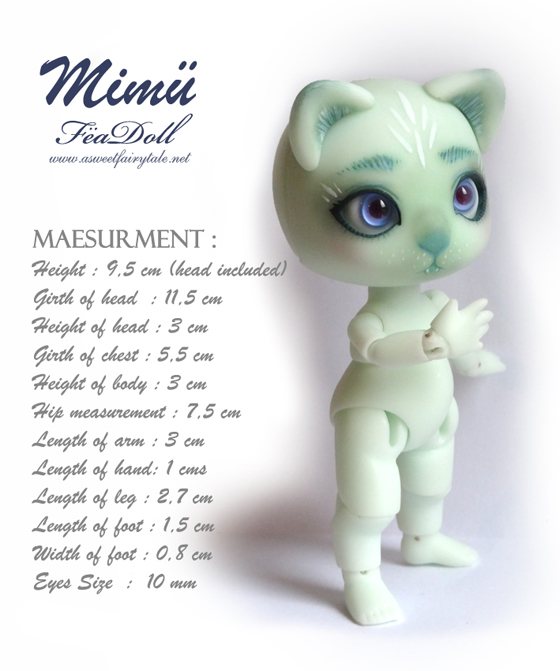 Enregistrer
Enregistrer
Enregistrer
Enregistrer